2016 Senior Dinner: Mentorship from the A360 Dream Team
November 10, 2016
MENTORSHIP FROM THE DREAM TEAM
What do you get when you put your five seniors at a table with a multi-million dollar CEO, a $100K scholarship winner, a top Ernst Young consultant, a finance guru, a NASA engineer and successful UCLA and CSU college students?
An overflowing of cognitive capital that ends up changing lives.
On November 5th, I hosted Alumni360's first annual Senior Dinner, celebrating the academic and life achievements of five high school students who first entered my world as bright-eyed six year olds running down the halls of NEW Academy elementary school. Now we find ourselves, eleven years later, watching them walk into the next phase of their journey; the college years.
I knew this would not be a normal dinner with trite conversation about weather patterns or the latest fashion trends. I wanted this to be two hours of saturating my Alumni360 students with wisdom, inspiration and a glimpse of what is truly possible. In order to pull this off, we needed the perfect combination of successful thought leaders who were willing to carve out time for my students. We needed a miracle dream team.
ASSEMBLING AN ALL STAR LINE UP
I see these students as my kids, so I'm very particular with who I bring into their sphere of influence. I vetted my speakers carefully and, with divine intervention, amassed a powerful A360 Dream Team of Mentors who were gracious enough to offer their Saturday evening to pour into these future leaders. These amazing first generation college students come from low-income backgrounds and don't normally have access to this type of cognitive and social capital. Access to visionary thought leaders is a part of Alumni360's mission and were we in for a treat! Even I was taking notes!
THE A360 DREAM TEAM
Ash Sobhe, CEO @R6S, Philanthropist, Keynote Speaker
Ash built a multi-million dollar company by the age of 26 becoming financially independent before 30. After a serious illness, he realized the importance of having a plan to become successful but also having a plan after you are successful, which should involve helping others. He shared this and other profound wisdom to our group of students.
Alex Bryant, Visionary Thought Leader, Philanthropist, Entertainment Industry Correspondent ,
Donning a British accent, Alex thrives on mentoring the next generation for greatness. Being one the few $100K Buick Achiever scholarship recipients and an OWN Ambassador (He knows Oprah!), he highlighted the specific strategies that set him a part for scholarships, internships and other opportunities.
Cynthia DeLeon, UCLA 3rd Year Student, Student Leader
She hails from the same community as the Alumni360 students and shared fresh ideas about the essay prompts, getting active on campus and following your dreams despite significant changes along the way.
Himanshu Kathuria, Consultant, Ernst & Young, USC
A leader in business performance and process optimization, Himanshu encouraged our students to stay persistent despite getting rejected and to never stop learning (even after graduation). He offered paramount mindset awareness that causes leaders to win and not merely be an observer of life.
Joseph Jefferson, Mission Operations Engineer, NASA
Coming from a single parent home, Joseph shared words of wisdom on how to acclimate on a college campus, stay active and the importance of building a network with professors to increase opportunities.
Kristi Sobhe, Directions of Operations, Personal Finance Expert
Standing on a wealth of knowledge of business operations and personal finance, Kristi advised the students to think critically about their finance goals, stay informed about loans while adequately preparing the needed steps to building wealth at an early age.
INVEST IN LIFE
We all have busy lives and there will always be one more sales call to make, email to send or contract to sign. But when we stop to mentor someone, we move our focus, if only for a moment, from building financial portfolios to building people; this in turn builds our nation and our future.
No words can adequately express the level of appreciation I have for my Alumni360 Dream Team of Mentors, not only for their contributions but also for their compassion. I learned so much and I know the trajectory of my students are headed even higher because of that night. These mentors took the time to invest themselves into the lives of my young students. It was the perfect example of investing life into life.
In the end, it's that type of investment that always brings back the highest return.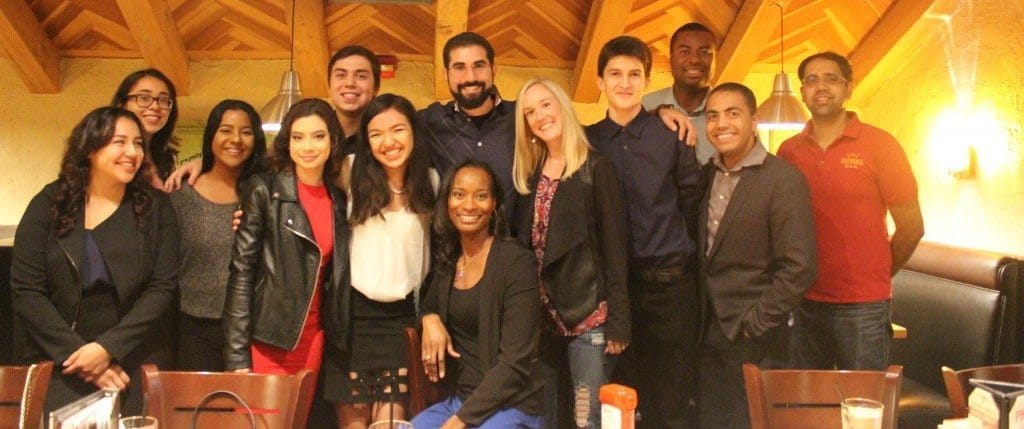 Recent Articles
Categories