From a Recorder to a College Diploma in Her Hand
September 1, 2023
Jacqueline De Leon is a recent graduate from Cal Poly, San Luis Obispo with a degree in Business Administration and a minor in Event Planning. She is ready to start her new journey in the Marketing world, but it all started in music class in the city of Canoga Park. In 2007, Jackie met Genein Letford for the first time when Genein put a recorder in her hand. Little did Jackie know that her music teacher had something in store for her students at New Academy.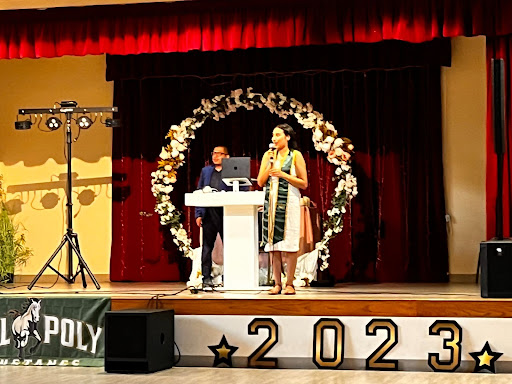 Genein started a program that is for students. Alumni360 is a mentorship program that equips students from all backgrounds with scholarship acquisition, financial literacy, life skills, a pool of connections, and much more. Jackie was one of the first students to be part of Alumni360. Jackie felt the new program would be beneficial but didn't know exactly for what at first. The recent graduate says, "Joining Alumni 360 when you're eleven years old a workshop on saving may not sound fun after sitting in class for hours, but taking just a little time out of your day to invest in your future makes a huge difference in the long run. You will learn precious skills over time." Jackie believes she wouldn't be where she is if it weren't for the Alumni360 because she felt not only were the workshops informative, but the community and entrepreneurship were motivation to her. Jackie didn't see the ambition in her apartment building, but through Alumni360 she found others who were like-minded. This program helped Jackie with scholarship acquisition that made it possible to pursue her higher education. She learned how to write essays and talk to people who wanted to invest in her future. Jackie's journey continues to be a living testimony of how storytelling leads to investments.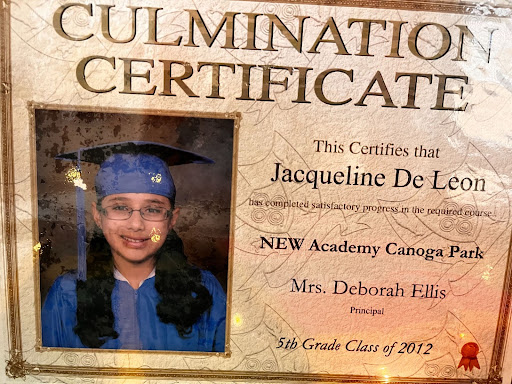 During college, Jackie (like many) was very excited in her first few months at Cal Poly with all the cool programs, countless events, people to meet, and dorm life. However, Jackie soon became homesick in November of her first year, but through club involvement, felt more at ease. Little did Jackie know the pandemic was about to hit in a few months, and that's when everything changed. She felt as if she had taken a step backward, but continued to seek community, through the virtual world of course. Jackie would attend club events for the Cal Poly Scholars, Sigma Omega Nu, and the Latinx Business Student Association. It was through her club involvement that Jackie was able to find a community within Cal Poly and meet more people during quarantine. Once Jackie returned in person, Jackie started to have a more "normal" college experience and believes her university equipped her with the proper tools to succeed. "There was definitely a lot of support for resume building, and I was able to actually work with clients for my concentration in marketing, rather than just reading a textbook on how to do it at Cal Poly, I learned by doing." Jackie's university still reaches out to offer resources even after walking the stage.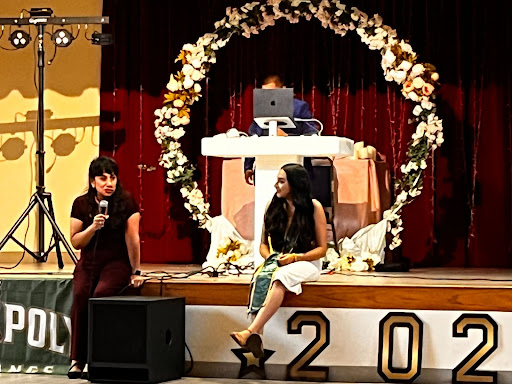 Jackie's advice for those thinking of pursuing higher education is, "If you're thinking about college, it is valuable and adds to your life because you don't want to regret it later on. You can always give it a chance and know you tried, but if it's the financial situation. Thankfully, scholarships are an asset because once you apply and have a good financial aid package, it takes off a big burden for many students. If you're passionate about something, definitely find ways to take on those barriers." Jackie, like many other students at New Academy Canoga Park, had that financial barrier but was enabled with the preparation of a program that invests and believes in students, Alumni360. Jackie would like to thank Ms. Letford, "This program wouldn't be possible without Genein. She's very passionate about her work, but more importantly, cares about her students, and we feel her kindness during the time spent with her."
Written by Kenia Ventura
Recent Articles
Categories