Creativity Counts For Our Students' Success
May 4, 2018
During our meeting on April 21, 2018, we looked at how creativity works in problem solving, looking at opportunities and even in our college application essay prompts. No longer just 'fun time' activities for kids, developing our creativity is essential for future professional success and living a life of purpose! Watch the video for a sneak peek!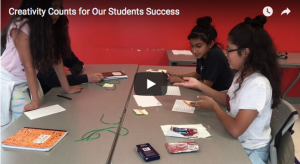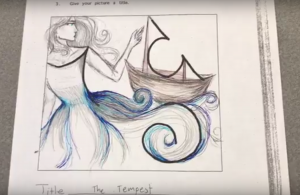 'The Tempest' by Estefania Q.
Quotes from the Creative Meeting:
Getting to see how everyone got the three same lines but came up with completely  distinctive ideas as to what to do with them was very interesting.
Everyone has a different perspective and different imagination.
People can see the same object but look at it in different ways and see different opportunities.
Each of us have opportunities to do something and it depends on how you view it and how you take advantage of it.
Recent Articles
Categories